Product information


1.Upgrade Raspberry Pi 4B
Compared with 3B+, it can improve performance by 3 times, start fast and run smoothly
2.SLAM mapping navigation
Support multiple SLAM mapping navigation algorithms, IMU navigation data fusion, particle filter
3.Open CV image processing
120 degree distortionless wide-angle camera to see more, suitable for robot vision rich image processing routines
4.Depth Camera SLAM
Get point cloud data, get depth image
5.Large capacity polymer lithium battery
10000mah large-capacity lithium battery development and debugging, continuous battery life all day
6.Hardware and software open source ecology
ROS all open source Android APP open source, STM32 driver hardware software open source
7.Convenient to extend secondary development
Standard ROS API interface, ROS development Raspberry Pi expansion interface, STM32 expansion power adapter board, rich power interface
8.Rich learning materials
High-quality video tutorials, high-quality documents, rich ROS Linux learning materials
9.Shipment of the whole machine
No need to screw the screws, the whole machine will be shipped after testing, and you can play right away


The world's most mainstream robot development framework
ROS robot operating system is an open source operating system suitable for robots. Provides the services that the operating system should have, including hardware abstraction, low-level device control, common function implementation, inter-process messaging, and package management. It also provides tools and functions for acquiring, compiling, programming, and running code across computers, which can help you quickly build robot applications. From drivers to the latest algorithms to powerful developer tools, ROS can meet the needs of your next robotics project.
ROS improves the software reuse rate in robot research and development, speeds up the project progress and implements complex functions with the least code.
ROS has a rich robot development software function package and software tools.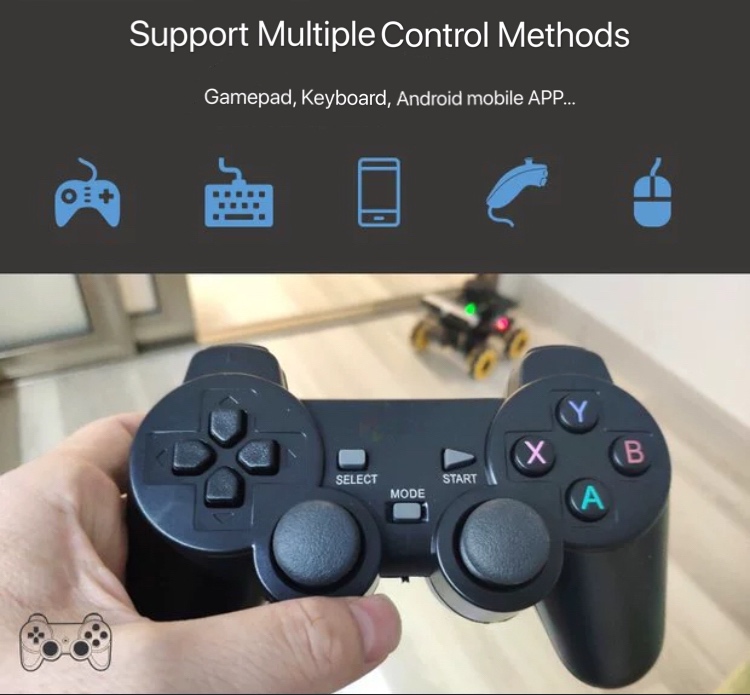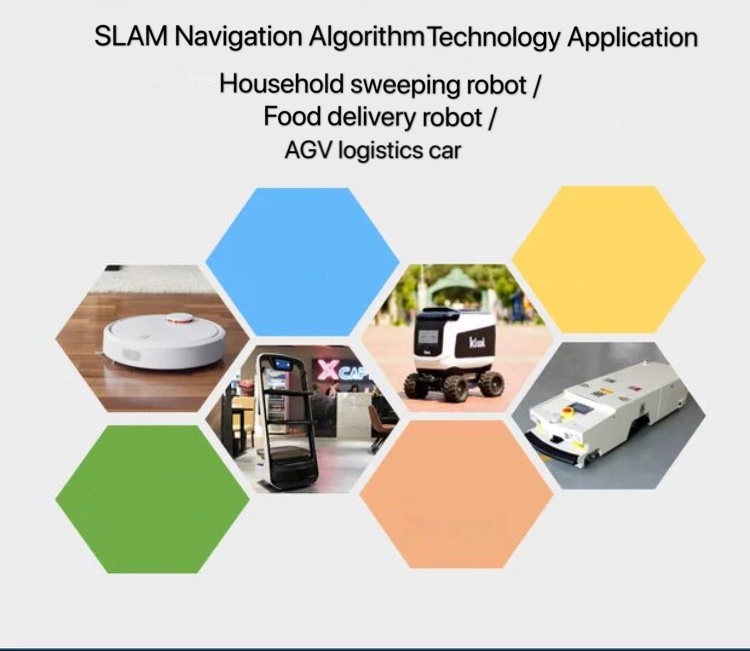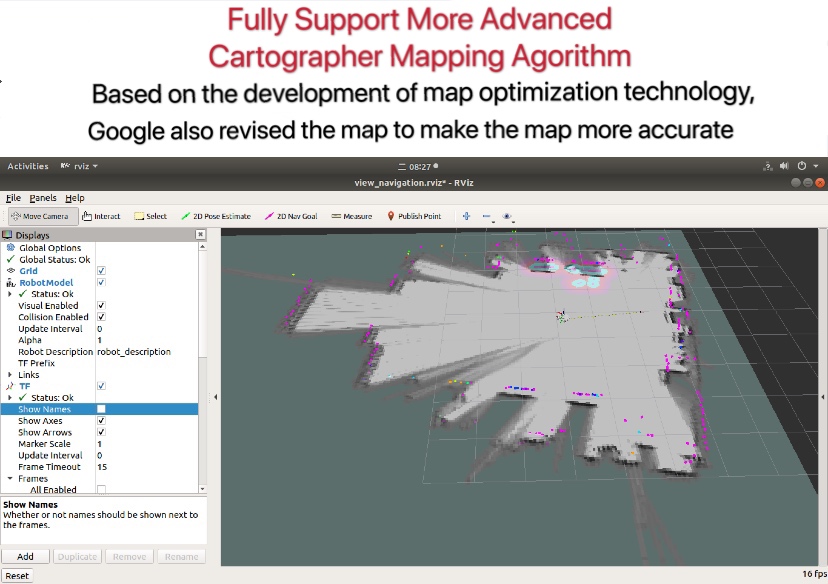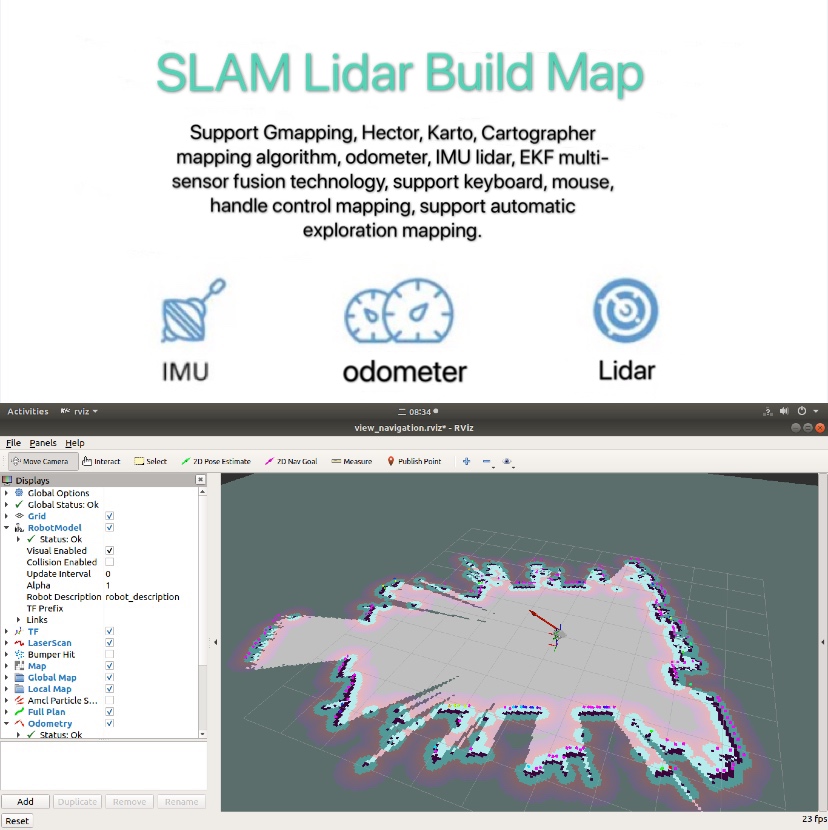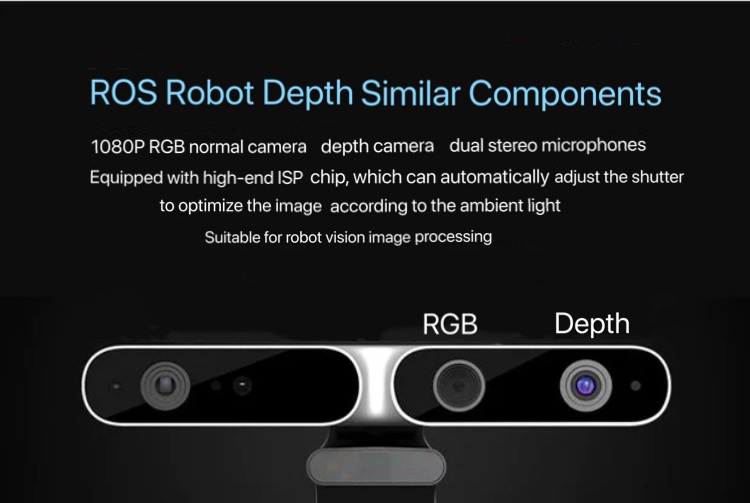 Product name: Raspberry Pi 4B Mecanum wheel ROS robot
Product model: YUNBO-BOT-1.0
Kinematics model: Mecanum wheel omnidirectional movement kinematics model
Programming language: low-level C language, ROS layer C++/Python
ROS controller: Raspberry with 4B 2G/4G, TF card 32G/64G
Motion controller: YUNBO-BOT-STM32
Lidar: Silan A1
Depth camera: 3D three-in-one camera
Battery: 12V polymer lithium battery 12000mah
Motor: DC geared motor (AB encoder 1440 pulses / circle)
IMU: Acceleration Gyroscope AHRS attitude calculation Magnetometer
Fuel gauge: real-time display of battery voltage and power
Charger: 12.6V 3A charger (3C FCC certification)
Body material: 8mm black acrylic sheet
Wheels: 60mm high-quality mecanum wheels
Robot size: 350*260*240mm
Robot weight: 4KG
Maximum load: 15KG
Ultrasonic sensor: 2cm to 6cm non-contact distance measurement
Virtual machine system: Ubuntu 18.04+ROS Melodic
Endurance time:8-20 hours (different usage status varies)


Inquiry Now